The Sun Is Shining and So Are the Gods of Organization….
I know I need to comment on Obama's big plan to Run Like Crazy To More Standardized Testing or whatever he's calling his plan (j.k.- totally know, RTTT for Run Teachers To Tears, right?), but my picket sign is getting heavy and I need a break. Call me lazy.
I thought to myself, "Self, what could I write about to bring joy to all my readers? Yesterday you shared a story from one of your former friends…but what about today?" And then, like lightening, it hit me.
OFFICE SUPPLIES!!
I know, my heart just skipped a beat too.
Y'all, check out what I just found over at The Container Store (a.k.a. Mecca)! It's a Cascading Letter File Tote! Seriously, the name just gave me chills…sounds so fancy. You know, 'cuz it's "cascading" and all. Let's face it, having our files and papers cascade just seems so much better than having them pile up in alarmingly high towers of crap or jammed in your bag, doesn't it?
And is that a calendar I spy at the top? Be still my nerdily beating heart!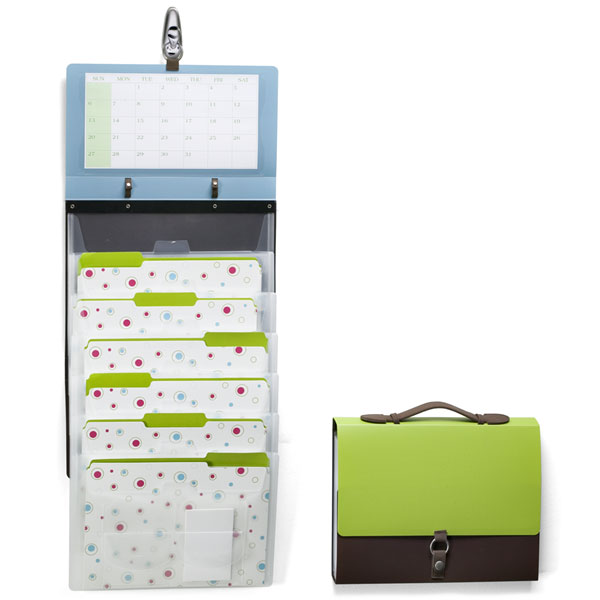 Plus, this one is GREEN (or really, kiwi, but hey, kiwi is totally in the green FAMILY) for St. Patrick's Day. Bonus points all around! Or green beers…totally up to you. (There's an equally hot translucent one too…so many choices. Life is good, friends, life is good again.)
You spend a moment organizing your genius to work on at home, conveniently (and stylishly) stow your organizational tool of choice into your bag and BAM! You get home, hang that baby up and INSTANT OFFICE!
I know that it was just a short time ago that I posted about the genius that is the
8-pocket Organizational Folder
. That organizational wonder will always have a special place in my heart. ALWAYS.
(Sigh. They ARE beautiful, aren't the?)
However, I think this Cascading folder tote may be a lovely alternative for those of us who have A BILLION THINGS to carry home with us each and every night. I mean, a pocket for homework to be corrected, a pocket for assessments ('Cuz what we do without an assessment to look at, right? Thanks federal government!), a pocket for upcoming lessons that need to be worked on…the possibilities are just endless. ENDLESS!
So, even if it's just for today, let's just take a moment and smile about office supplies, okay?
(Visited 20 times, 1 visits today)